Je hoort er niemand meer over Q anon, de verlosser van de wereld namens potus Trump. Mag ik ervan uit gaan dat deze onzin nu klaar is? De acties van Trump staan haaks op wat de vermeende verlosser verteld heeft. Als wij willen dat er iets verandert, dan zullen wij dit alleen voor elkaar krijgen als wij dit zelf gaan doen! Wij zijn Q anon, wij zijn de buitenaardsen die de wereld kunnen redden, wij zijn superman, spiderman of welke held dan ook, zodra wij samen besluiten om de elite het mes op de keel te zetten.
In figuurlijke zin natuurlijk want ik ben wars van geweld. Voor de meeste mensen is het heel duidelijk welke acties wij kunnen uitvoeren om de elite pijn te doen, het probleem is al decennia hetzelfde, de kudde wil dat ene schaap niet volgen dat al over de dam is! Dat betekent dat de kudde nog voldoende middelen heeft om zichzelf te bedruipen, dat oorlogen nog steeds te ver bij ons vandaan gevoerd worden waardoor ze vrijwel onzichtbaar zijn, de kudde vindt het wel goed zo en dat ene schaap….dat vangt de klappen op voor de hele kudde.
Het verval van de mainstream media is nog steeds gaande maar in mijn ogen gaat dat veel te langzaam. De ene na de andere leugen wordt doorgeprikt maar het machtige kastje heeft nog altijd veel aanhang, vooral bij de oudere medelanders. De jeugd kijkt nauwelijks nog gewone TV, zij doen alles via Netflix, Youtube, Spotify en dat soort kanalen, ze kiezen zelf wat ze wel of niet willen zien of horen. Ik voorspel dat de mainstream media het heel moeilijk gaan krijgen zodra de ouderen onder ons straks het loodje gelegd hebben. Dat weten zij ook dus wijken ze nu al uit naar dit soort kanalen en vind je de vreselijke propaganda van de mainstream ook al op Netflix etc. Weliswaar nog in bescheiden vorm maar toch. Lukt het ze dit te laten groeien of gooien de kijkers hier wel zand in de machine als ze het blijven proberen, moeilijk, je kunt immers je abonnement opzeggen.
De elite is nog steeds in een overdrive, ze moeten wel want de doelen die ze zich gesteld hadden zijn nog niet behaald. Dit maakt dat acties die ze vandaag uitvoeren niet eens meer via allerlei achterdeurtjes lopen maar gewoon open en bloot uitgevoerd worden. Neem Venezuela als voorbeeld. Iedereen ziet wat er gaande is, het Oekraïne scenario had uitgerold moeten worden in Venezuela maar Rusland stak daar een stokje voor, ook de Chinezen blazen een toontje mee en helpen niet alleen in Midden en Zuid Amerikaanse landen, ze hebben hun lijntjes ook uitvoerig uitgerold over het Afrikaanse continent. De VS samen met een paar onbeduidende landen proberen in Venezuela hun poppetje te plaatsen, ze draaien daar niet eens omheen, ze zeggen gewoon precies wat ze willen bereiken en waarom. Een crimineel die zijn plan op voorhand uitlegt in de media en het dan ook nog gewoon kan uitvoeren? Een vreemde wereld nietwaar maar onze politici zijn het er blijkbaar mee eens want elke letter die uit ons propagandajournaal komt is gelogen, ze herhalen wat de CIA, Amerikanen ze opdragen.
Op hun beurt doet de VS precies wat Israël wilt, de Golanvlakte die al tientallen jaren illegaal bezet wordt geldt ineens als een soort verkiezingscadeautje van Trump voor Netanyahu. Iedereen die wapens levert aan tegenstanders van de VS maar met name Israël, krijgt te maken met sancties, zelfs als dat partners zijn op andere gebieden. Wederom crimineel gedrag maar onze politici vinden het allemaal goed.
In de Oekraïne zijn momenteel verkiezingen gaande. De zittende president Poroshenko die steevast zijn moeders achternaam gebruikt om geen verkeerde indruk te wekken, zijn echte naam is Valtzman, zionist dus, zou mensen op het idee kunnen brengen dat de zionisten bezig zijn met een opmars in samenwerking met de zionistische elite van de VS en dus ook Israël. Ook in Zuid en Midden Amerika proberen de elite steeds meer zionisten als president te plaatsen. Brazilië is daarvan het laatste voorbeeld. De echt gekozen leiders worden verdacht gemaakt en verwijderd en daarvoor in de plaats komen zogenaamd gekozen nieuwe mensen, toevallig dat die nieuwe mensen allemaal het zionisme aanhangen en dan ook meteen hun steun uitspreken aan het adres van opperzionist Netanyahu. Het echte Q anon plan bloot gelegd!
Net zoals ze vroeger steeds weer mensen op belangrijke posities wisten te plaatsen doen ze dit nu met complete landen. Uit de geschiedenis weten wij allemaal dat dit alleen ellende brengt. Vanaf het moment dat Israël als land werd uitgeroepen is er diepe ellende in het Midden Oosten. Vanaf het moment dat Valtzman alias Poroshenko aan de macht kwam in Oekraïne is ook daar diepe ellende en vooral veel ongebreideld geweld tegen iedereen die ook maar een afwijkende mening heeft.
In westerse landen zie ik hetzelfde gebeuren, weliswaar op kleine schaal maar de maniertjes zijn goed te herkennen. Je hoeft maar een afwijkende mening te hebben en je wordt aan de schandpaal genageld. Dat heeft Jeroen van Koningsbrugge aan den lijve ondervonden. Hij opperde dat de aanslagen van 911 wel eens door de VS zelf uitgevoerd hadden kunnen worden, een hoos van verontwaardiging ging door de elitaire kringen waar Jeroen zich ook regelmatig in bevindt, hij werd afgebrand alsof hij een misdadiger was. Het enige dat Jeroen doet is zelf nadenken en dat mag in toenemende mate steeds minder want wij kunnen blijkbaar niet zelf nadenken, wij hebben politici en wetenschappers en religieuze leiders nodig om dat voor ons te doen, een herder want de kudde is misschien wel met velen maar ze zijn te dom om zelf een mening te vormen en als ze dit alsnog doen dan staan bovengenoemden klaar met de liniaal om een ferme tik uit te delen! Foei Jeroen, zelf denken, dat is niet van deze tijd!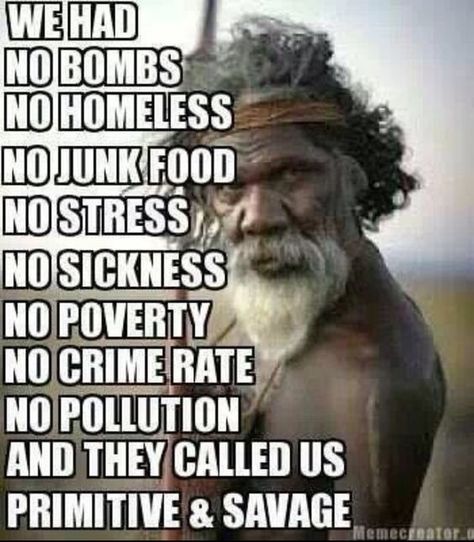 Maar de andere kant is ook niet van gisteren. De Russen en de Chinezen zijn als gekken goud aan het opkopen. Ze hebben immers een belofte die ze na moeten komen. Ze willen af van het petrodollar systeem en terug naar de goudstandaard. Niet het beste systeem voor een betere wereld maar wel al een stuk eerlijker omdat je geld dan gewoon waard is wat het goud waard is, zoals het hoort want geld is niets minder dan een bewijspapiertje voor de hoeveelheid goud die je ermee zou kunnen aanschaffen. Het is nog even afwachten wanneer de dollar echt gaat vallen maar dat die uiteindelijk gaat vallen staat als een paal boven water.
Het is dus nog steeds hetzelfde spelletje, elke kant probeert op hun eigen manier invloed te krijgen of te houden, in het geval van de VS, de grote vraag is wie dit spel gaat winnen. Ik heb een duidelijke favoriet zoals jullie weten en denk dat deze favoriet op dit moment de beste kaarten in handen heeft. Hij sluit deals op basis van wederzijds vertrouwen waar de andere kant deals sluit op basis van afpersing, geweld en dreigementen. Wie denken jullie dat zal winnen?
Graag zie ik jullie reacties weer tegemoet. Tot dan op de dam!